Main Content Starts Here
Your neighborhood Fortis Institute in Forty Fort, PA
Medical Assistant, Electrical Trades, HVAC-R, & Commercial Truck Driver Training
Fortis Institute in Forty Fort
Training Programs & Institutes in Forty Fort, PA
The FORTIS Institute in Forty Fort, PA was formerly known as Allied Medical and Technical Institute.  FORTIS Institute is a Pennsylvania technical school located near Wilkes-Barre in the borough of Forty Fort. At FORTIS Institute, we provide quality education to students looking to increase their job opportunities in some of today's leading career fields. If you live in northeast Pennsylvania and are considering school for training programs in healthcare, or the skilled trades, then look no further than FORTIS Institute.
FORTIS Institute in Forty Fort, PA provides allied health and medical career training programs including Medical Assistant, Medical Assistant Technician and Phlebotomy and Laboratory Assistant.  As our population ages and medical technology advances, the prospects are bright for those with the right skills to work in medical offices and clinics. 
For those who want to solve problems while working with their hands, FORTIS Institute has programs in the skilled electrical trades and HVAC.  The Electrical Trades program at FORTIS prepares students to enter the electrical field to become a residential, commercial, or industrial electrician.  The Heating, Ventilation, Air Conditioning and Refrigeration program trains students to service and install heating, ventilation, air conditioning and refrigeration systems.  Train to be an HVAC technician to troubleshoot and repair heating and cooling systems at FORTIS in Pennsylvania.
Our Commercial Truck Driver Training program is designed to help students seek job opportunities in commercial driving for Over The Road, Regional or Local entry level driving positions.  If you live in Scranton, Wilkes-Barre or Dunmore and are interested in CDL training, then the Commercial Truck Driver Training program at FORTIS Institute in Forty Fort, PA can prepare you to become a commercial driver. Students will work through advanced driving and maneuvering skills in this intensive and challenging program. Upon completion, students can be prepared for a successful and long-term career in truck driving! 
We offer specialized degrees and diplomas, accredited by the Accrediting Commission of Career Schools and Colleges (ACCSC) through our wide range of programs. Our student-centered environment allows you to learn from friendly and knowledgeable faculty, experienced in their chosen fields. At FORTIS Institute, you can find the key to your career success!

Further Your Career Today!
Who we are
We value your opinion and would love to hear all about your experience as a student at Fortis. Sharing your review online can help us make improvements to enhance your learning experiences and those of prospective students.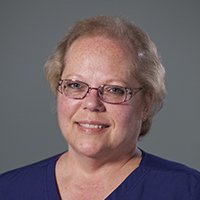 Fortis gave me back what I love to do, patient care. They gave me the skills that I needed so that I could use them every day.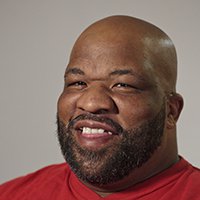 I decided to come here to Fortis because I spoke with a couple of other schools and I actually liked the curriculum and the way Fortis was set up. When I was going to school I was working second shift so I was able to go to school in the morning full-time and it worked out fine.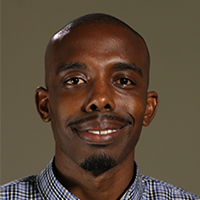 I learned more here than just technical training. I got some life skills. They helped me write resumes and just showed me how to also just run a business so they teach the fundamentals with that as well.
This was my time to shine and I had to take everything I could from this experience. Every question I asked, and there were a lot, was answered fully. With that extended support I was able to start not only my new career as a Certified Massage Therapist but my new business.
Accreditation and State Authorization
Institutional Accreditation
Fortis Institute in Forty Fort, Pennsylvania is institutionally accredited by the Accrediting Commission of Career Schools and Colleges:
Accrediting Commission of Career Schools and Colleges (ACCSC)
2101 Wilson Boulevard, Suite 302
Arlington, VA 22201
(703) 247-4212
http://www.accsc.org/
State Authorization
Fortis Institute is licensed ("registered") by the Pennsylvania State Board of Private Licensed Schools:
Division of Higher and Career Education
Pennsylvania Department of Education 
333 Market Street
Harrisburg, PA 17126
(717) 783-8228
http://www.education.pa.gov/
Consumer Information -

Fortis Institute in Forty Fort

*INSTITUTIONAL RATES (based on First-Time Students)

Graduation Rate: 75%

Retention Rate: 73%




CARES ACT OF 2020 HIGHER EDUCATION EMERGENCY RELIEF FUND (HEERF) ALLOCATION AND SUMMARY REPORTING DISCLOSURES


The US Department of Education Certification and Agreement directs each institution receiving Higher Education Emergency Relief Funds (HEERF) to comply with Section 18004(e) of the CARES Act and to post the following communication in accordance with requirements set forth by the Secretary of Education. The HEERF distribution reports are posted above. For further information on these funds, please visit: https://www.edaff.com/cares-act-information.php.