Main Content Starts Here
Cassandra C.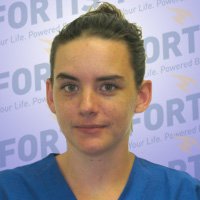 Cassandra C.
Medical Assisting Program Graduate
Having two small children really motivated me to pursue a degree in which I can provide for them without worrying about money. I choose the Medical Assistant Program to do just that. FORTIS College was a great experience for me; the teachers and staff here were very encouraging throughout my time here. FORTIS was also able to help provide a job while attending school. Even with my recent health problems, the staff at FORTIS was able and willing to help see me through to the very end. Now that I have graduated, the experience has only pushed me to further my education even more. With the knowledge from FORTIS College I know that my future is in great hands.