Main Content Starts Here
Carletta L.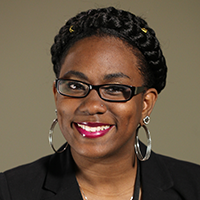 Carletta L.
My program major at Fortis College was medical billing and coding.
My education made a big impact on me because if I didn't take up medical billing and coding then I wouldn't have the position that I have today. 
I coordinate all different kind of audits as far as like HEDIS audits, risk audits, Medicare Advantage things, getting all the records that we need, of course, with the help of a vendor because there are so many records that I'd have to get on my own. 
The most influential people that are in my life right now are my kids and my husband.  They keep me pushing for everything.
As far as work, school, anything that is important I'm very firm and I stick to it.  I'm not going to ever give up on something that I know can better myself or for my kids so we can have a good future.