Main Content Starts Here
Breona P.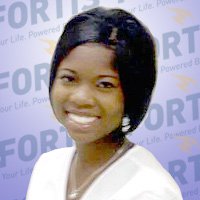 Breona P.
I pursued the Dental Assistant program at FORTIS College to get a better future for myself. I always wanted a career in dentistry and I was glad to find myself in the program here.
It took a whole of lot of prayer, faith, determination and willpower to get through the program. It was a struggle financially but I was able to make it work. My whole class became one big family, we all encouraged each other; there were shoulders to cry on, pats on backs, and a lot of helping each other out.
Right after I completed the program; I was picked from several applicants for a wonderful job with a well-known orthodontist. I am settling in and look forward to developing my skills and experience.