Main Content Starts Here
Andy D.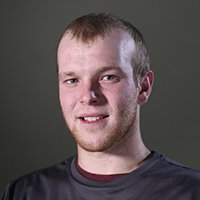 Andy D.
I wanted job security is why I chose the HVAC field because I know everybody is going to need air-conditioning and heating.
My new career I'm a service technician for a small business out of Laverne and I love everything about it.  I mean, I don't do the same thing every day, I travel around for most of the day.
I chose to attend Fortis because it was closer to, it was like 15 minutes away from house so a nice easy commute and the hours of the school were 12:00 to 5:00.
The education that I received at Fortis changed my personal life because it made me realize that I can do a lot more than I thought I could.