Main Content Starts Here
Alissa C.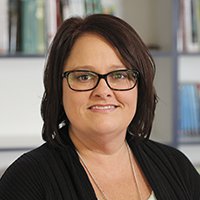 Alissa C.
Before attending I was a banker and I did banking for seven years and then decided to end that career and go back to school.
Because I was in the medical field before in Florida and I really enjoyed it, and I enjoy helping people and I missed it.
I chose Fortis because I had some friends that had attended Fortis in the past and I heard good things about it, so I looked into it and when I came in everybody was warm and welcoming and this is why I chose it.
My kids thought that I actually was a little crazy with this decision and that I was too old to go back to school; but once I got into it it went great; they helped me with my homework and we just made it fun.
My Fortis education has made a difference in my happiness of going to work daily.  I am doing what I love and I love what I do and I no longer have that feeling that I don't want to go to work.