Main Content Starts Here
Smyrna - Wendy Flanagan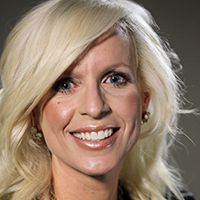 Employer - Vice President of Operations, Great Expressions
Dental Assisting
We are a dental services organization; so we offer all types of dental services to our patients from general needs such as dental cleanings to basic restorative care such as crowns or dental fillings, up to specialty care.
Because we're growing we're adding additional staff and we want to hire the best team members, the best support staff to be able to provide an excellent patient experience.
If you would like to get into the dental field I would say that you need to have the desire to understand that it's a customer service business and that we have the power to change lives just by changing someone's smile and that can affect their entire life, all that they do in life and every day.