Main Content Starts Here
Imagine yourself as a

Licensed Practical Nurse
Welder
Fortis Institute in Erie
5757 West 26th Street
Erie, PA 16506
(814) 838-7673
Training Programs & Institutes in Erie, PA
Are you researching healthcare programs in Erie, Pennsylvania? Whether you are considering becoming a nurse, you will want to look into FORTIS' program in Pennsylvania. Our Erie campus is just a short drive from Northwest Harborcreek, Edinborough, and North East.
Formerly known as Tri-State Business Institute (TSBI), FORTIS Institute continues TSBI's proud tradition of helping students succeed in life by offering numerous career training programs in the healthcare fields.
Nursing Programs in Erie Pennsylvania
FORTIS offers nursing programs in Pennsylvania for those looking to become a practical nurse. This is a hybrid program with the majority of the program being taken on campus and several courses within the program (less than 50% of the program) taken online.
Our PN program prepares students to acquire the skills necessary to become a Licensed Practical Nurse (LPN). This program provides classroom, laboratory, and clinical experiences that prepare students to succeed in this career. Upon completion of the program, Pennsylvania students will be prepared to sit for the NCLEX-PN licensure exam to become an LPN.
Welding: The nation's aging infrastructure will require the expertise of skilled welders to help rebuild bridges, highways and buildings. The construction of new power plants and energy pipelines for gas and oil will also result in job opportunity for welders.
Next Steps
At FORTIS Institute in Erie, PA, you will learn from instructors who have real-world experience in their fields and who will partner with you to increase your potential for success, no matter which program you choose. We focus on helping you make your goal of getting an education and starting a career a reality.
Further Your Career Today!
Who we are
We value your opinion and would love to hear all about your experience as a student at Fortis. Sharing your review online can help us make improvements to enhance your learning experiences and those of prospective students.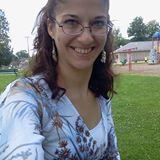 FORTIS-ERIE provided me the tools I needed to hit the ground running upon graduation. While all the courses prepared me for my new career, the Career Services Team was instrumental in helping me gain employment. My life has improved immeasurably from the entire FORTIS-ERIE LEARNING EXPERIENCE.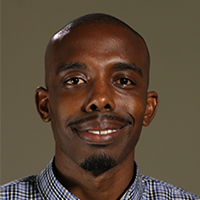 I learned more here than just technical training. I got some life skills. They helped me write resumes and just showed me how to also just run a business so they teach the fundamentals with that as well.
The education here at Fortis has really changed my life because not only has it shown me that yes, I wasn't your traditional student coming out of high school, it was a little bit later in life that I chose this journey; but they've also been encouraging to continue my education as well.
I chose Fortis College because of my teacher. Having that one-on-one interview, she gave me the confidence and the idea of coming here to Fortis College.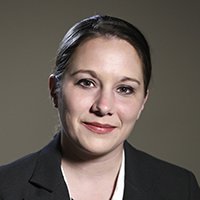 I attended the Fortis College in Norfolk and received my LPN certification and returned for my RN degree. What brought me back for RN was the quality of the instructors.
Accreditation and State Authorization
FORTIS Institute, Erie, PA is accredited by the Accrediting Council for Independent Colleges and Schools (ACICS) to award occupational, specialized associate degrees and diplomas.
The program in dental hygiene is accredited by the Commission on Dental Accreditation [and has been granted the accreditation status of "approval with reporting requirements"]. The Commission is a specialized accrediting body recognized by the United States Department of Education. The Commission on Dental Accreditation can be contacted at (312) 440-4653 or at 211 East Chicago Avenue, Chicago, IL 60611.
To request school catalog and program information, please contact the school.

Notice to students: The Computer Information Systems – Networking program at Fortis Institute has been placed on student achievement show-cause by their accreditor, the Accrediting Council for Independent Colleges and Schools, due to material noncompliance with its placement rate standard of 60%.

Licensed By
Department of Education, State Board of Private Licensed Schools, Commonwealth of Pennsylvania
Department of State, Pennsylvania Board of Cosmetology
Department of State, Pennsylvania Board of Nursing 

Fortis Institute provides postsecondary career education to both traditional and nontraditional students through a variety of diploma and specialized degree programs that assist adult students in enhancing their career opportunities and improving problem-solving abilities. Fortis Institute strives to develop within its students the desire for lifelong and continued education. The staff at Fortis Institute believes that they make an important contribution to the economic growth and social well-being of the area. Fortis Institute educates its students to help meet the economic needs of their community in entry-level positions. The educational process is a change-oriented approach to education that provides the community with graduates who possess the skills and knowledge needed to succeed in existing and emerging career occupations. 
The following goals are integral to the mission of Fortis Institute: 
To develop each student's individual and professional growth, including written and interpersonal communication, critical thinking, and problem-solving competencies.
To develop each student's professional attitude and an awareness of contemporary career practices through exposure to pragmatic course content. 
To promote self-discipline and motivation so that students may enjoy success in their career and in society.
To attract and retain effective and qualified instructors who are familiar with current medical and/or technical practices, and who motivate and develop students.
To offer sound diploma, associate of specialized business, and associate of specialized technology programs
To maintain a dynamic organization that is responsible and responsive to its constituencies.
To minimize economic disadvantages as a barrier to postsecondary education by providing financial aid services and by accepting students without regard to age, sex, religion, race, physical challenges, or economic or social background.
To assist graduates in finding positions for which they are trained.
Consumer Information - Fortis Institute in Erie
The following links provide consumer information required by federal regulations, and in accordance with school policy, that will allow you to make informed decisions relevant to your education. For details regarding each category below, please hover over the titles. For more info please click here for a complete glossary of terms.
INSTITUTIONAL RATES (based on First-Time Students)
Graduation Rate: 47%
Retention Rate: 57%