Main Content Starts Here
Imagine yourself as a

HVAC Technician
Medical Assistant
Fortis College in Foley
200 East Laurel Avenue
Foley, AL 36535
(251) 970-1460
Medical & Healthcare College in Foley, AL
If your goal is to start a new career or advance the one you already have, FORTIS offers both HVAC and a Medical Assisting program in Foley, Alabama. Our medical assistant program can help prepare you for an entry-level career in a variety of healthcare settings. Alternatively, our HVAC program is an option for those who are seeking entry-level employment in the skilled trades working in the heating, ventilation, air conditioning, and refrigeration field.
Medical Assisting:
According to the US Bureau of Labor Statistics (BLS) job opportunities for medical assistants will grow much faster than the average for all occupations nationally over the next decade. Medical assistants provide hands-on patient care under the direction of doctors and nurses, perform basic lab work, and medical offices run smoothly.
HVAC:
Another career area that is experiencing job opportunity growth is in HVAC. According to the BLS, however, employers are increasingly seeking entry-level technicians who have graduated from a formal training program. This is because environmental systems have become more complex and there is a need to use computer-based diagnostic tools when working with them. Students in the FORTIS Heating, Ventilation, Air Conditioning and Refrigeration (HVACR) program receive both hands-on and classroom training in the installation, maintenance, and repair of HVAC and refrigeration systems.
Next Steps
We realize that we've presented a lot of options and that you probably have questions. Our admissions representatives are standing by to offer guidance in the admissions process, provide information about financial aid programs, and to schedule an on-campus visit so you can check out our facilities and meet our caring staff and faculty.
Programs
Further Your Career Today!
Who we are
We value your opinion and would love to hear all about your experience as a student at Fortis. Sharing your review online can help us make improvements to enhance your learning experiences and those of prospective students.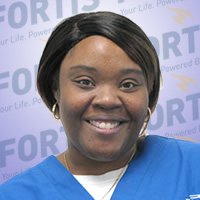 FORTIS College was a life changing experience for me. I never thought I would graduate from college. I love the staff at FORTIS College and I made a lot of life-long friends during my time here.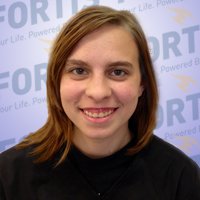 The school helped me learn many of the skills. I learned many skills that helped with my externship. I can use my skills more in the medical field. The teachers helped a lot and when I had questions, they were always there. The school is great and I would have anyone go. Best experience of my life.
As far as changing my personal life, I finally got a certificate, completion of something. I've got probably over 200 hours of college. I'm master of a lot and graduated from none. But I actually finished the program, got to walk the stage and got a certificate. So it's actually something that I actually completed.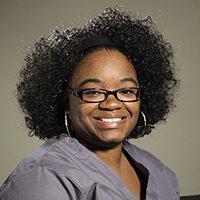 The degree I received at Fortis College definitely made a difference in my personal life. It allowed me to find a better job…not only a job, a career that I love.
Accreditation and State Authorization
Institutional Accreditation
Fortis College is institutionally accredited by the Accrediting Bureau of Health Education Schools: Accrediting Bureau of Health Education Schools

              7777 Leesburg Pike, Suite 314N. 
              Falls Church, VA 22043
              (703) 917-9503 
State Authorization 
Fortis College is authorized by the Private School Licensing Division, Alabama Department of Postsecondary Education:
              Alabama Department of Postsecondary Education
              135 South Union Street
              Montgomery, AL 36104
             (334) 293-4500
Consumer Information - Fortis College in Foley
The following links provide consumer information required by federal regulations, and in accordance with school policy, that will allow you to make informed decisions relevant to your education. For details regarding each category below, please hover over the titles. For more info please click here for a complete glossary of terms.
INSTITUTIONAL RATES (based on First-Time Students)
Graduation Rate: 57%
Retention Rate: 67%