Main Content Starts Here
Tamara A.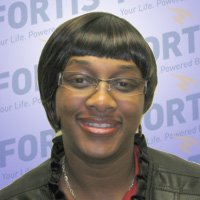 Tamara A.
I wanted to plan for a career change that would take me toward a lifestyle, profession and income level that would sustain me and my family.   I've been working at a local hospital for a few years and to have access to the better jobs there, or elsewhere, I decided to do a course in advanced education.  I saw Fortis College, Columbia's advertising, contacted the school and came in to discuss options.  I decided on the Medical Office Administration program because of my preference for administrative work.
Working full-time, being a mother, wife and homemaker; balancing everything was challenging, but I was able to get through with hard work and perseverance.  I am proud of my accomplishment and looking forward to doors opening for me and my career in healthcare administration.