Main Content Starts Here
Sandra B.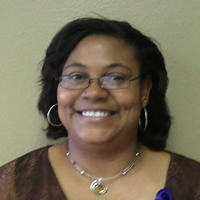 Sandra B.
Medical Billing and Coding
One of the best decisions I made was choosing Fortis College as the place to obtain training for Medical Coding and Billing Specialist.  After receiving my bachelor's degree in Business Management in 2009, I was unable to find employment within that field.  I was becoming frustrated with the job search and happened across an employment advertisement on Career Builders for medical coders and billers.  I applied for the job since I had six years of experience with ICD-9-CM codes from a previous employer.  I was surprised to hear from Fortis College, and was invited to tour the campus and talk with an enrollment counselor.  I did and was both excited and impressed by the information given to me during the tour.
After the tour and meeting with the enrollment counselor, I had a decision to make.  I was working a full-time day job and would have to resign in order to proceed with school.  So with a great leap of faith and support from my family, I resigned from my day job and enrolled for classes less than one month later on February 7, 2011.  Although the road has not been easy, I am proud to say I have finished my externship which completes the training for the medical coding and billing course at Fortis College on February 3, 2012.  On the same day, the manager offered me a full-time position as a Charge Poster for General Health Systems on Bluebonnet.  I could not have accomplished this goal without the support from my family, the awesome instructors and supportive staff at Fortis College.
Thank you to everyone at Fortis College for helping me to achieve this goal.