Main Content Starts Here
Mindy S.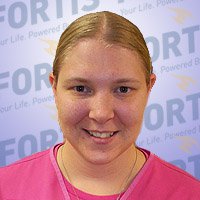 Mindy S.
I decided to enroll at FORTIS College after working several years in customer service call centers that offered me little satisfaction and even less room for advancement. FORTIS was the best choice I could have made for myself and my family. The instructors pushed me to push myself harder than ever before. I became the first person in my family to graduate from College and with High Honors too!! 
FORTIS has taught me to never settle for mediocrity but to constantly raise the bar and challenge myself to reach greater goals. Now I feel I am on my way to a great career in the medical industry and hope to reach my next goal of working in sports physical therapy and working with pediatric patients as well!