Main Content Starts Here
Crystal B.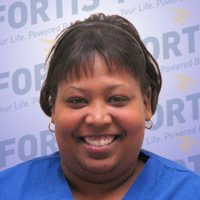 Crystal B.
I decided to do the Medical Office Administration program at Fortis College, Columbia to better myself and to have a credential that would open up professional opportunities and provide a better life for me and my children.  
I went through many challenges and obstacles to get through the program.  Raising two children; being a single income household; the study load; the class schedule – all were challenges to overcome but I maintained a GPA between 3.75 and 4.0 and often made the Dean's List and Honor Roll.  Through it all, I had a wonderful time at Fortis College.  I made lots of friends and the staff is wonderful and very supportive.  
Now that I am at the end of the program; looking back at the effort and commitment needed to complete it; I made the right decision to choose Fortis College and of course, I'm very proud of myself and my achievement!