Main Content Starts Here
Christina B.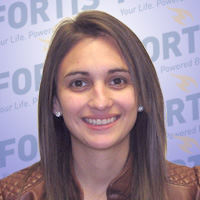 Christina B.
I was a student in an Associates of Science Degree program at another school, and thinking that I really wanted to be a Dental Assistant.  I researched my options and found information on the program at FORTIS College; I applied and was admitted.  I left the other program behind and started the Dental Assistant program early in 2001 and was completed by end of the year. 
I continued working two part-time jobs while in school, it was challenging but I was able to balance the school, homework and work to be able to get through it all.   I made friendships during the program and was hired with one of my colleagues at the same place.  It was great to find a Dental Assistant position right away after completing school, so now I look forward to my career.