Main Content Starts Here
Brady V.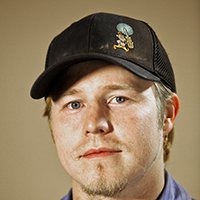 Brady V.
The reason I attended Fortis was after a conversation with my dad he thought I needed to make myself valuable.  I was jumping from job to job and living paycheck to paycheck.
Right now in HVAC I'm a commercial technician, I do commercial refrigeration for restaurants.  I go around and repair ovens, ice machines, a little bit of everything.
The education that I received at Fortis has made a huge difference in my personal life.  I feel a lot more confident and comfortable in my own skin.  I feel knowledgeable and valuable that I have something to bring to society and offer people.