Main Content Starts Here
Ashlee M.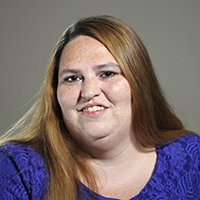 Ashlee M.
I am a medical assistant at a cardiovascular office and I enjoy working with the patients and the doctors and being able to help in any way that I can. 
I chose to come to Fortis College because it was actually recommended to me from another medical assistant that I know. 
Career services was actually wonderful. They did help us throughout the program. They helped us to set up interviews during the program and after we graduated. 
My Fortis education has made a big difference in my life. I feel a lot more successful for myself and I'm able to do a job that enjoy and don't mind going to every morning.