Main Content Starts Here
Angela G.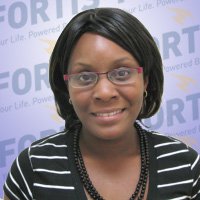 Angela G.
I enrolled in the Dental Assistant program at Fortis College because I wanted a career that would provide a professional employment future with opportunities, good wages and stability. I'm also motivated by the need to support my two children with a career and income to meet all our needs.
I liked the hands-on aspect of the program. The instructors were very helpful and accessible; they were also available for any additional tutoring that I asked for. I also made some friendships with other students that will continue. There was an adjustment to make to fit in classroom and homework in addition to raising my family but I made it work. Now that the program is done, I have been hired as a Dental Assistant at my Externship Site and I look forward to a rewarding and successful career.