Main Content Starts Here
Amber R.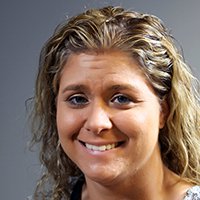 Amber R.
I knew I wanted to be something that helped people, nursing kind of introduced me into international medicine which then kind of introduced me to the non-profit sector.
Prior to that I had been a hospice nurse for most of my five year career and really enjoyed that, and it was very hard to walk away from that, but I had also paired that with a lot of international medicine and a lot of international trips and started working closely with an orphanage in a town that we had worked with in Ethiopia, Africa and knew that they needed something a bit more sustainable, so I started a non-profit that works with both women over there, giving them sustainable employment by making things and we sell them back here, so fair trade and then also sustaining the orphanage and school while providing medical care. So we lead medical teams over twice a year for all the people in the village.