Main Content Starts Here
Amanda C.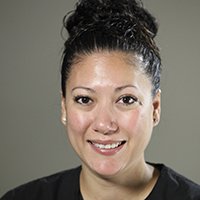 Amanda C.
Before I attended college I was in the fast food industry. 
I figured I needed to do something a little more, not just for me but for my son. 
I chose Fortis College because it was a lot closer for me and as I talked to the director the more I wanted to attend here. 
In the beginning it was tough, just being an older adult attending college, going back to school and having someone tell you what to do was an obstacle. But now that I have graduated and I'm in the field that I am, I have a lot of respect towards them. 
I give my son the same advice that my dad gives me and he's a great student. I tell him every day just keep trying, don't give up, look at what mom did, anybody can do it. And he's a good kid.