Main Content Starts Here
Sarah J.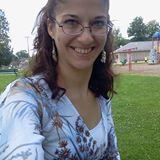 Sarah J.
I like being part of a down-to- earth, hometown staffing team. We live here in Erie and we work here as well. My co-workers are superb and helping applicants find work is something that I never tire of.
The school's flexible schedule allowed me the opportunity to attain my education while also raising two children. I also appreciated the opportunity to participate in the Student Work Study Program that provided me real world experience while attending school.
FORTIS-ERIE provided me the tools I needed to hit the ground running upon graduation. While all the courses prepared me for my new career, the Career Services Team was instrumental in helping me gain employment. For example, they assisted me with my resume and then helped me find a paid internship that led to the job I love. My life has improved immeasurably from the entire FORTIS-ERIE LEARNING EXPERIENCE.