Main Content Starts Here
Nicholas V.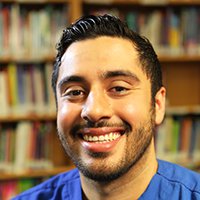 Nicholas V.
Practical Nursing
The education I received here at Fortis: I actually felt very prepared when I entered my first nursing job which I am still currently at. They were so impressed by the amount of knowledge, that I was offered a charge nurse position right away. I made tremendous strides. I was able to advance myself, do things I've never been able to do before because of money restraints and opportunities were never presented but now I am able to do that.
I do really enjoy helping people. I love it. I get a satisfaction out of it. It really touches my heart not just my patients but their families. They definitely rely on you. You're their support system, their liaison, their advocate. But I definitely love it. It's amazing.
Additional Testimonials in Nursing