Main Content Starts Here
Naisha R.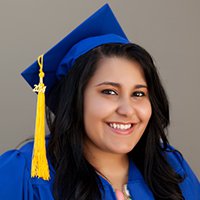 Naisha R.
I love being part of an organization that has been an integral part of the Erie community since its' founding in 1871.Both the membership and the staff are welcoming and caring. Being there at The Erie Maennerchor Club makes me feel like I am home.
I chose FORTIS-ERIE because it offered me the opportunity to accomplish the course of instruction I wanted to take delivered by skilled instructors who were experienced in their field. I also liked the small class sizes and the fact that the staff/faculty really cared about my success.
FORTIS-ERIE provided me the skill sets and experience needed to be successful in my chosen career. The instructors served as outstanding facilitators of my learning and I was supported by Career Services throughout my entire time at FORTIS-ERIE. Everyone at FORTIS-ERIE was just as committed to me becoming an employed graduate as I was.