Main Content Starts Here
Mark L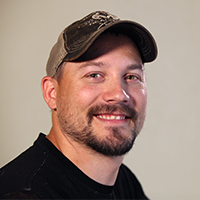 Mark L
Welding
One of the reasons I changed my career was because I felt I could get a job welding but it would be out of the city and I didn't want to pick up my whole family and move. 
I chose Fortis because when I walked through the program and they showed me what they had offered they had more hands-on equipment to work with. 
Going back to school my children thought it was a great idea. They tried to learn and understand how important it is to further your education so you can take care of your family.
Additional Testimonials in Skilled Trades