Main Content Starts Here
James J.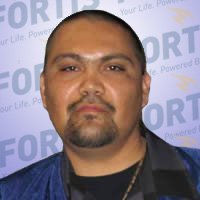 James J.
Medical Billing and Coding
I can honestly say my experience with FORTIS College was very educational and productive.  The classrooms were clean and comfortable, and the teachers' lectures were very understandable.  Also, the hours of classes worked around my busy schedule.  The staff there was very respectful and the dean was nice and friendly.  The LRC was one of my favorite places because it helped me with my studies and homework.  All in all, I enjoyed my time at FORTIS College and would strongly recommend friends and family go there.