Main Content Starts Here
Brett C.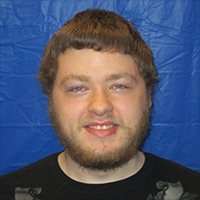 Brett C.
Welding
I work for a full-service, architectural metals and glass fabrication company. We provide custom product design, engineering, fabrication and installation services…therefore there is no such thing as a typical day. My work days are varied and fast paced. Welding, grinding and operating a drill press are all part of the job.
I am proud to be working for a company that strives to exceed expectations of quality and service. I must say that my favorite part of the job is to weld things to together and actually using all of the skills I learned at FORTIS-ERIE.
I chose FORTIS-ERIE because it offered me an opportunity to begin a career in something I was interested in. I wanted to enhance my life through education and FORTIS-ERIE was the right fit for me.
FORTIS-ERIE provided me the welding skills and certification opportunities I needed to begin my new career upon graduation. My instructors and the Career Services Team were always there for me and they were focused on my success. The Fortis Institute "Hands-On" approach to leaning was just what I needed.
 
Additional Testimonials in Skilled Trades