Main Content Starts Here
Andrew M.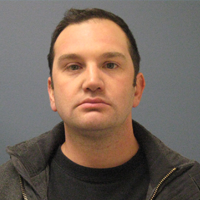 Andrew M.
Welding
My days are never typical. I deal primarily with made to order fabrications and therefore my biggest daily challenge is making sure that the customer's specifications are being met. Skilled technical service and customer satisfaction are what make up my day.
I am proud to be working for a company that is considered to be the premier sterilizer chamber service provider in the nation with over 25 years in the business. I also like the fact that this company is right here in Erie, PA. Plus, I especially appreciate the fine people I work with and the personal contributions I make as a member of the team. A team that has a passion about what they do, and mediocrity as applied to cleaning, manufacturing or customer service support, is not in our vocabulary.
I chose FORTIS-ERIE because I felt it offered me the best opportunity to pursue my desired career with the support of first rate facilities and equipment plus quality instruction. The instructors provided me individual attention to make sure that welding processes were mastered using a "hands on" approach to learning.
FORTIS-ERIE provided me the welding skills and life experience skills I needed to become successful in my chosen career field. I also appreciate the hard work and continued support of the Career Services Team in helping me secure employment upon graduation.
Additional Testimonials in Skilled Trades