Main Content Starts Here
Alesha W.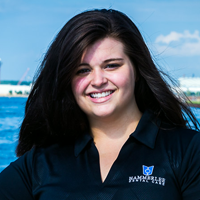 Alesha W.
Dental Assisting
My days are consumed by being a member of a team focused on providing the very best dental services and technologies to our patients. Responding to voice mails, scheduling and managing appointments, taking X-Rays, payment collection and making daily deposits are all part of my busy (and rewarding) day.
I initially attended FORTIS-ERIE because I liked the atmosphere and their "hands-on" approach to learning. This experiential learning facilitated by a talented and caring faculty made a difference for me and allowed me to really learn what I needed to learn to be successful.
FORTIS-ERIE prepared me to be successful with their "learn by doing" approach to gaining the skills and attributes needed in my chosen career field. My instructors and the Career Services Team made sure that I was ready for that interview and ready to be hired.
Additional Testimonials in Dental